Register Now!
Or paste this link in your browser's address bar: http://info.getglobal.co/the-us-trade-situation-in-plain-english
US Trade Situation in Plain English
A Free Webinar with former USTR, Ambassador Carla Hills
Global Insight From a Giant of Trade Policy
Former USTR Ambassador Carla Hills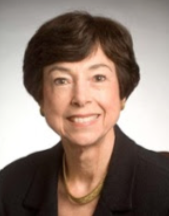 Trade issues are perhaps hotter and riskier than they have been in a generation or more. The Trump Administration is claiming that the United States is being treated unfairly in foreign markets and has tossed a handful of controversial policies onto the front page of the business press in moves that could cause serious disruption to business activities with many of the US's key partners in international business. With NAFTA being renegotiated in often difficult discussions, and with the prospects of a wide-ranging trade war with China increasing, as well as a variety of other tariffs and side effects to consider, there has never been a more urgent need to understand how these issues are likely to play out — and there is no observer of US trade issues more experienced or insightful than Ambassador Carla Hills.
This webinar will cover:
What should companies do to be the masters of their own fate in this environment?

What do the downside risks and optimistic scenarios look like? And how likely are they both to materialize?

What's at risk with the various trade issues that Trump is pushing right now?

What does our current trade regime give us? What would be the consequences of disrupting that order?

How should companies position themselves during this period of uncertainty?